Shih tzus
I have had shih tzus since 1988, never more than 2 shih tzus at the same time. I have bred 3 litters (1993, 1995 and 1997). 5 of these shih tzus became champions. My last one died in 2006.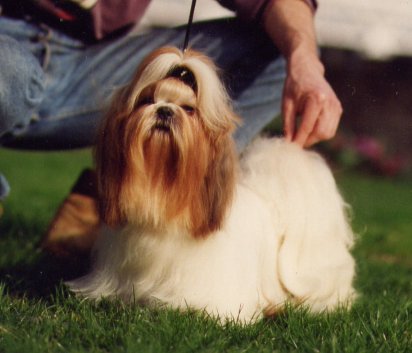 My first shih tzu, Ch. Dear Dare-Dare du Pas de L'âne, international and spanish champion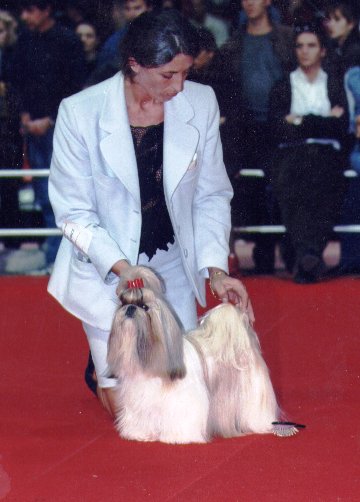 From Dare-Dare litter, I kept Ch. Inedite du Menuel Galopin (Clothilde). She is international and spanish champion. She is a multi group winner (Munchkintown Redi-n-Willing x Ch. Dear Dare-Dare du Pas de l'Ane)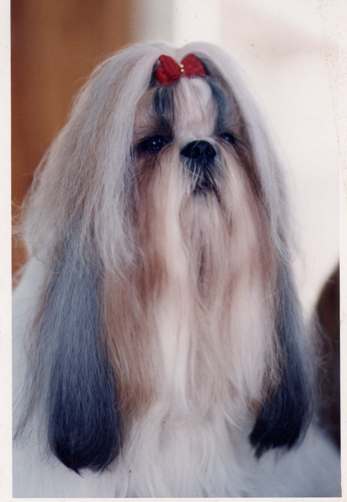 Clothilde litter brother is Ch. Illico du Menuel Galopin. He is international champion and all breed BIS winner. He is owned by Josiane Zavadesco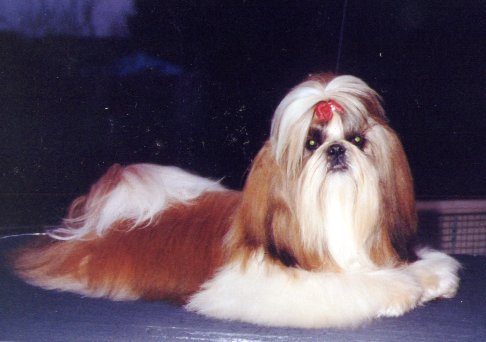 Inouie, who was Clothilde and Illico sister, sired a litter in 1995 out of Inley du Domaine des Atlantes and produced one champion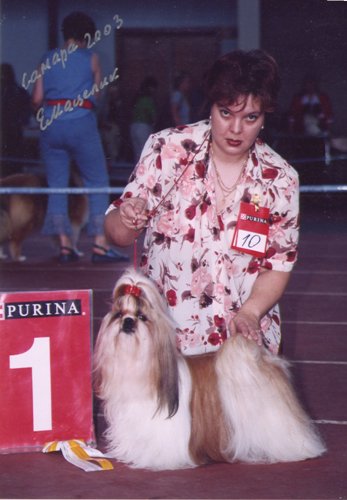 Clothidle had a litter in 1997 out of Ch. Jolei le Beau Bébé and produced Ch. Nestor Burma du Menuel Galopin, all bred BIS winner, multi champion, Grand russian champion, international champion.