Eur. Fr. Pl. Lux. E. S. Int Ch. Kawecan Appassionnata
As a dog show, she won everything possible in her 2 years in the ring. She is a multi terrier group winner at international shows and the only parson ever placed in the terrier group at the french championship. She was BIS at the parson and jack french national over an entry of 150 (her only time shown there !). Outside the show, she is the most delicious dog to live with... and my realy dear pet!!!
She is also the commander in chief of the Menuel Galopin army...
I don't know even one afghan person, who came to visit us over the years, that didn't fall in love with her !!!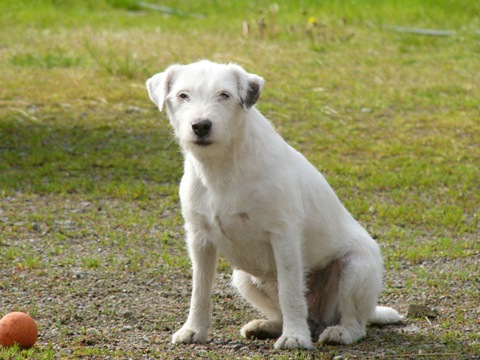 Attach:passy.jpg Δ Pictured winning the BOB at the european show 2002...