English champion Miarmana Motivator JW ShCm
Hadley is the sire of Variance litter born on august 22th.
I first saw that dog at Crufts 2007 when he won the CC. I was curious to see him, as I am a very big fan of his litter sister Ash (ch. Miarmana Mandolin of Ashahni, Crufts BOB winner 2006 and 2007) and discovered that day his other litter sisters (he is out of a litter of 6, being the only male), some of them english champions, some of them CCs and RCCs winner... At Crufts 2007, that all litter competed for the breeders competition and became CRUFTS BEST BREEDER GROUP ALL BREEDS !!!
Hadley is not another "fancy pancy" exotic thing, but an extremely well build afghan hound. Considering these qualities and his pedigree, I had immediately in mind to incorporate him in my breeding program... Variance was the one for him!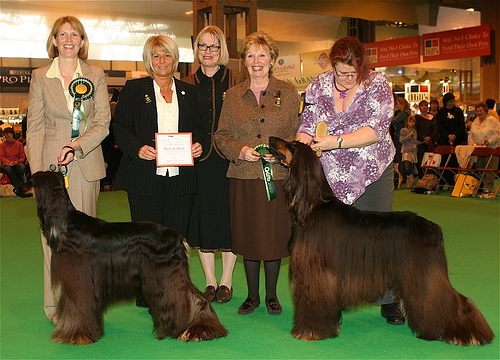 Pictured at Crufts 2007 : Hadley winning the CC BOS (right) and his sister Ash, winning the CC BOB (for the second year in a row).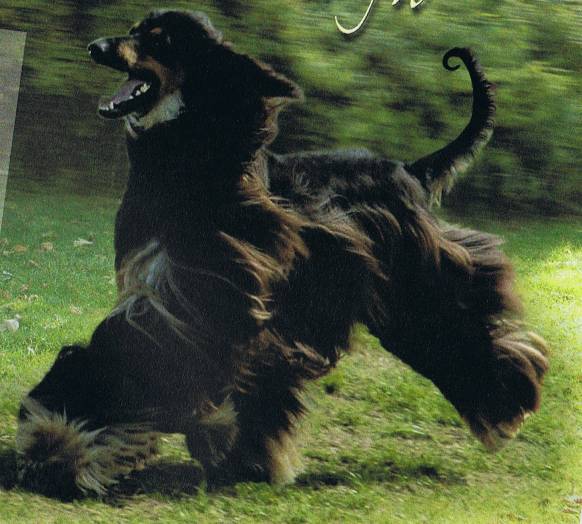 Hadley on the move,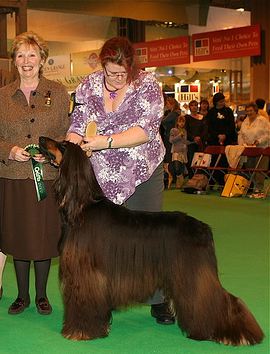 Hadley winning the Crufts CC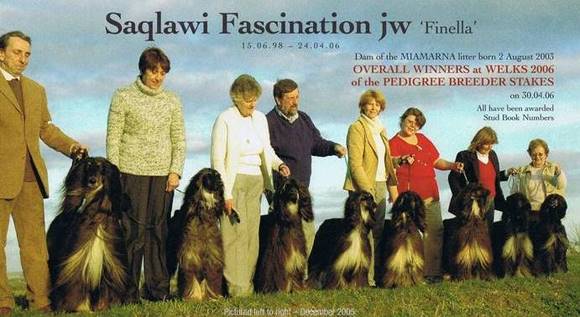 A beautiful picture family from Hadley's littermates. On both sides are the father and the mother. Between them are Hadley and his 5 sisters. This all litter won best breeder group all breeds at Crufts 2007.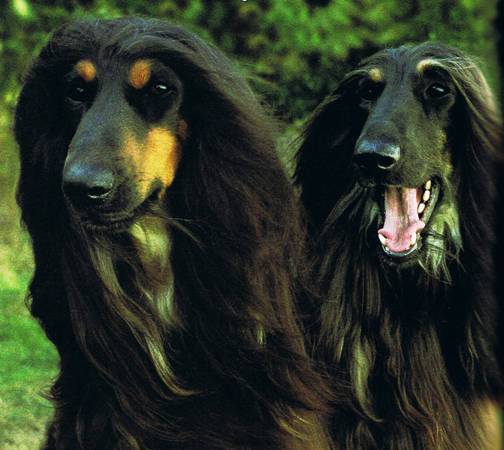 Hadley is pictured (left) with his sister Inca (Miarmana Instinction with Zareesh)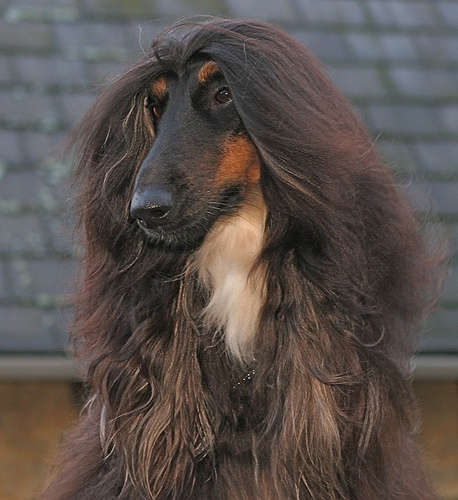 Hadley's beautifull sister Ash (Ch. Miarmana Mandolin of Ashahni), pictured by D. Paton.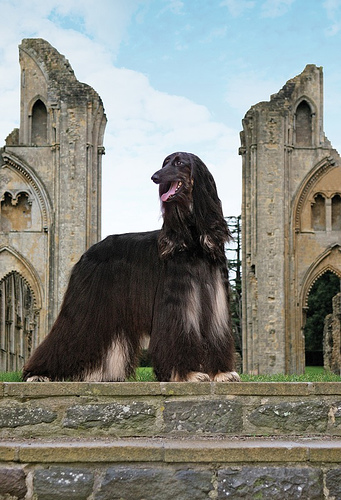 Another Hadley sister : Miamarna True to Garamond (pic. D. paton)