Welcome to the MENUEL GALOPIN Planet ...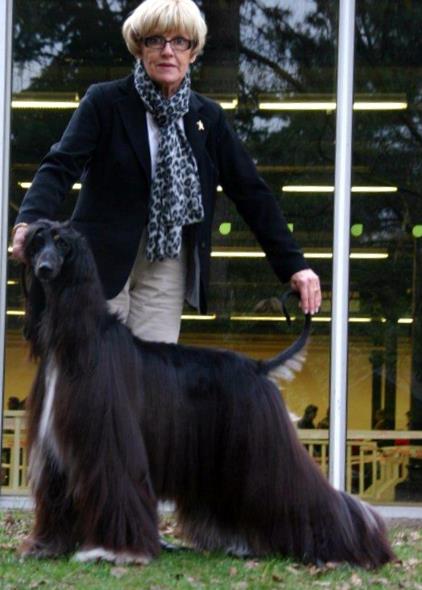 Emotion is international champion... with her CAC CACIB BOB in Paris 2012
.
The concept and the presentaton of the website has been refined. The reading has been optimized. Beside all the show records, which represent my breeding, I tried to show you the individual implication of each my dog in my breeding program and also in the programs of other breeders. You will see what every dog or bitch have already produced and find some information about their progeny as far as I know. I believe the quality of a breeding is greatly evaluated by its ability to transmit its genetic pool.
I truly love breeding. I love the concept of the next litter and the arrival of puppies. I love taking care of them, evaluating their potential…and thinking about every next litter and next generation. Sometimes I also face to disappointment and constraint. I usually get an aveboghrage number of 9 puppies a year. Perhaps this is quite few to settle a type, but puppies take a lot of energy to raise and assure a comfortable future for them. During 15 years of breeding, I have never sold a full litter at less than 6 months old. I give a puppy enough time to express its potential and find a right owner.
I give you a maximum of facts and try to be objective as much as I can. You will never see my personal comments on my dogs as I think that partisan and sometimes hypocrite comments of the breeders are a kind of pollution. I consider the visitors being able to make their own opinion. However the dialogue is open, both good and bad comments are welcome.
I want to associate all my friends, owners of these dogs that are totally involved in this adventure since 25 years, to the radiance of the Menuel Galopin.
I would like to thank to the following three ladies, who have contributed to my passion for breeding – Catherine Faget, who opened my heart to this breed, Karen Wagner who opened the borders and Birthe Ronnow Petersen, who opened my eyes to this special type of Afghan. With a great deal of their help, I have learnt a clever measurement of observation, reflection and sensation, which means a way to use your eyes, your brain and your heart.
I dedicate this website to my dogs, especially the ones whom I miss a lot. I think about Marie France, who left in 2006.
Have a nice virtual trip in the new Menuel Galopin planet until we meet in the corner of a ring in the dog show again…
Martial Robin